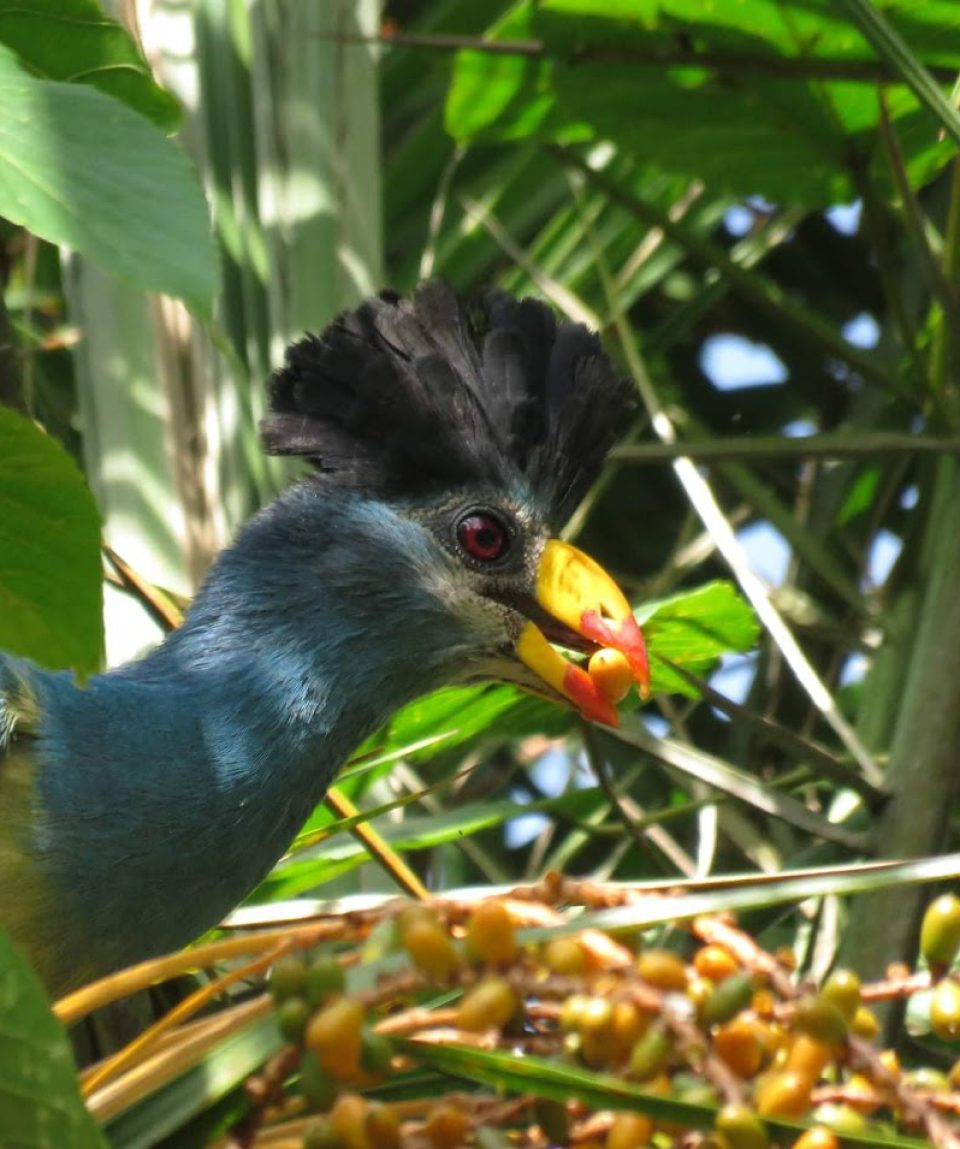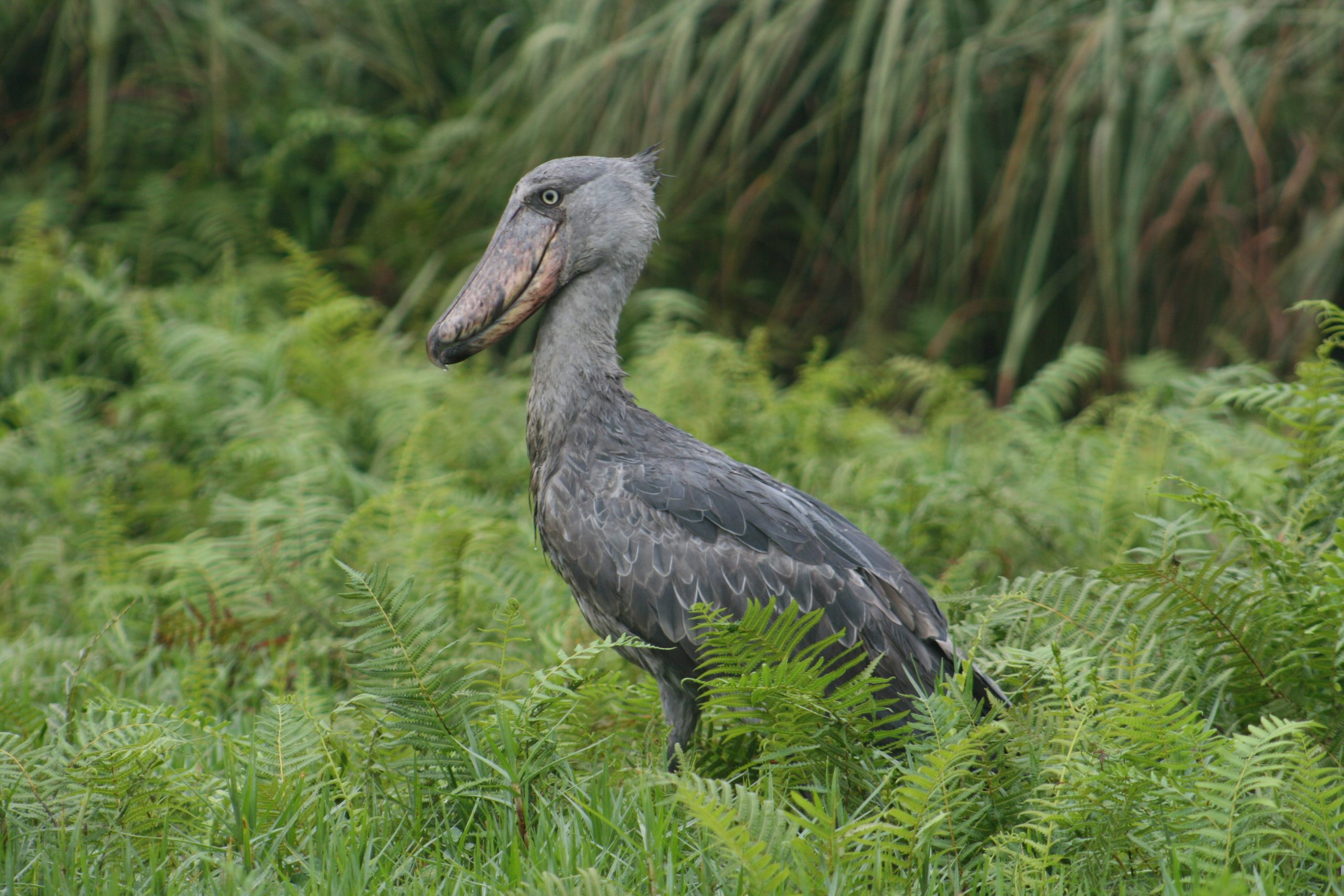 16 Days Uganda Birding and Primate Safari
from
$0
16 Days Uganda Birding and Primate Safari is one of the most opted for Uganda Birding tours, with hundreds of Uganda Bird species present all around year in different bird watching hotspots that never to impress. Birding Uganda Packages offer some of the best Bird Watching Adventure and Primate Safaris in the world. Birds are an integral part of the Uganda landscape. Even on an ordinary safari, you can expect to see colorful bee-eaters and rollers, proud eagles, shoebill, herons, kingfishers, ostriches, grosbeak weaver, black-headed weaver and African marsh harrier and many more
Reviews 0 Reviews

0/5

Vacation Style Holiday Type

Activity Level Fairly Easy

Group Size Medium Group
All about the 16 Days Uganda Birding and Primate Safari.
Uganda's diverse landscapes provide varied habitats that are home to over 1,050 of the Country's recorded bird species. These range from forests, swamps, agricultural lands, to lakes and savannah. While on this birding safari, encounter Uganda's stunning flora and fauna, remarkable highlands and valleys, extensive savannah landscapes and expansive water bodies as you get enchanted by a mix of soothing melodies of different bird species. You will also encounter endangered primates including Mountain Gorillas in Bwindi Impenetrable Forest National Park and playful chimpanzees that live in the shadows Mountain Rwenzori in Kibale Forest National Park.
You will sight some of the rarest and endemic birds including the Green-breasted Pitta, Shoe bill, and African Green Broad bill.
Day 1: Arrive in Uganda through Entebbe International Airport
Arrive in Entebbe and transfer to Lake Victoria Serana Hotel. Styled to replicate a pastel-shaded Italian hillside village, Lake Victoria Serena Golf Resort & Spa stands out among five-star hotels in Uganda. It is situated amid terraced rose gardens above its own boating marina as sculpted from the sparkling waters of Lake Victoria, Africa's biggest freshwater lake. It has well maintained gardens and a fully-fledged club house. In short, it is a very relaxing country hotel with all resort services BUT there is an optional of Boma hotel in Entebbe.
You will have uninterrupted time to relax before a group dinner later in the evening where you will have a full orientation to your tour.
Day 2: Mabamba Swampa and Boat Cruise to Ngamba Island
After breakfast, you will transfer to Mabamba swamp on the shores of Lake Victoria to search for the giant elusive shoebill. This prehistoric bird is easily seen in the morning while on its fishing mission. You will get an opportunity to watch it stalk prey for long periods and suddenly strike with a stunning speed. You will also sight a variety of other species including the swamp flycatcher, papyrus gonolek, malachite kingfisher, pied kingfisher, black-headed heron, black kite, African open-billed stork, African jacana, lesser jacana, winding cisticola, Veillot's black weaver, grosbeak weaver, black-headed weaver and African marsh harrier.
You will return to the Lake Victoria for lunch and take a luxury boat to Ngamba Island, a Chimpanzee sanctuary where orphaned chimpanzees are looked after. The sanctuary currently looks after 49 chimpanzees and while there, you will watch them feed and interact. After, you will cruise over the Equator before returning to Lake Victoria to relax at the marina, prior to dinner.
Day 3: Transfer to Lake Mburo National Park.
After breakfast, take the newly opened Southern Bypass road to avoid the city traffic and drive to Lake Mburo. Embark on a smooth drive along Kampala-Mbarara highway with a stopover at the Equator for a photo opportunity. Proceed to Lake Mburo where you will be checked in at Rwako Rock. It is perched high on a rocky kopje, offering spectacular views over a vast savannah landscape. After check in, have lunch and relax before taking an evening game drive into Lake Mburo National for birding. The area has a rich list that includes Cattle Egret, Hamerkop, Hadada Ibis, Black Kite, Lizard Buzarrd, Bateleur, Long-crested Eagle, Grey Kestrel, Grey Crowned Crane, African Wattled Plover, Speckled Pigeon, Emeraled Spotted Wood Dove, Brown Parrot, Turacos, Bare-faced Go-away-bird, Eastern Grey Plantain-eater, Cuchoos, White-browed Coucal, Blue-naped Mousebird, Kingfishers, Rollers, Hornbills, Barbets, Woodpeckers, Larks, Swallows, Cisticolas, Flycatchers, Babblers, Sunbirds, Shrikes, Black-headed Gonolek, Starlings, Weavers, Finches, Waxbills among others. You can pursue a night game drive to chance of sighting the elusive leopard.
Day 4: Full Day Birding in Lake Mburo
The Park is home to over 315 bird species. Today, spend a good time in the Swamps of Warukiri and Rwonyo birding in and around the park. Look out for Lappet-faced & African White-backed Vultures, Saddle-billed & Wooly-necked Storks, crested francolin, emerald-spotted wood dove, brown parrot, barefaced go-away bird, red-necked spur fowl, common quails, black-billed barbet, greenwood hoopoe, blue-napped mousebird, lilac-breasted roller, African-grey hornbill, Nubian woodpecker, trilling cisticola, bee-eaters, cheeky bronze-tailed starling and the majestic crowned crane. In the afternoon, take a boat safari to look out for the rare African fin-foot, shoe-bill, African fish eagle, malachite and pied kingfishers.
Day 5: Transfer to Bwindi Impenetrable National Park
After breakfast, you will be driven to Bwindi Impenetrable National Park through the escarpments of the western rift valley. Proceed through the green villages that lead you to Mahogany Springs, a luxury small lodge facing the dense Bwindi Impenetrable Forest. Bwindi is home to half the world's endangered mountain gorillas and great habitant for several bird species.  After lunch, relax and in the evening take a short trail into the forest to search for endemics such as Woodhouse's Antpecker, Narrow-tailed Starling, Red-throated Alethe, Short-tailed Warbler, Blue-throated Brown Sunbird, Black Bee-eater, Grey-throated Tit-Flycatcher, plus Green Hylia, Bar-tailed Trogon, Thick-billed seedeater, Banded Prinia, Olive Pigeon, Yellow Steaked Greenbul, Olive Woodpecker, Grey-headed Sunbird, Black-billed Weaver.
Day 6: Mountain Gorilla Tracking
This is a big day; you will have a rare encounter with gentle giant mountain gorilla. This is no doubt the absolute highlight of a tour to Africa for most visitors. It is a humbling experience to stand meters from the gentle giants as they eat rest, play and bond with their young ones. After a briefing by park authorities, you will embark on a forest trek lasting between one-five hours, depending on the location of the gorillas—as they range spontaneously in the thick forest. There are 10 habituated gorilla families. You will spend time with one of the families that can be visited by a group of eight people per day! You will enjoy an exciting journey along forested slopes, bushes and bamboo before you eventually reach the gorilla family. Coming face-to-face with a mountain gorilla is a truly awesome and emotional experience. You will return to the lodge relax after. In the evening, you will go for a rewarding birding excursion in the forest.
Day 7: Birding to Queen Elizabeth National Park-Ishasha
Today you take a relaxed breakfast, checkout and drive to Queen Elizabeth National Park, a birdwatcher's haven with over 600 bird species. Make an overnight stopover in Ishasha sector, home to the famous tree-climbing lions. This is the second known population that climbs trees as part of their day-to-day behavior (the other is found in Lake Manyara National Park in Tanzania). Several theories have been advanced for this behavior of lions including a speculation that these lions climb trees to protect themselves against the biting tsetse flies. Others claim that they seek shelter in the tree branches from the heat.
After the experience, proceed to the nearby Ishasha wilderness lodge, check in your room and have a hot lunch. In the evening, go out for birding to look out for Cassin's Grey Flycatcher, African White-backed Vulture, Brown Snake Eagle, Wahlberg's Eagle, Long-creasted Eagle, Helmeted Guineafowl, African Crake, Ring-necked Dove, White-browed Coucal, Little Swift, White-rumped Swift, African Palm Swift, Little Bee-eater, Yellow-fronted Tinkerbird, Spot-flanked Barbets, White-headed Barbet, Double-toothed Barbet, Flappet Lark, Sooty Chats, Brown-backed Scrub-Robin, Winding Cisticola, Tawny-flanked Prinia, Swamp flycatcher, Chin-spot Batis, Scarlet-chested Sunbird, Red-chested Sunbird, Common Fiscal, Grey-backed Fiscal, Black-headed Gonolek, Black-crowned Tchagra, Fork tailed Drongo, Starling, Weavers, Fan-tailed Widowbird, Red-billed Firefinch, Bronze Mannikin, Golden breasted Bunting….the list goes on.
Day 8: Full Day Birding in Queen Elizabeth National Park and Boat Cruise-Northern Part

Take an early breakfast, checkout of Ishasha Wilderness Camp and go on a birding safari from Ishasha to the savannah of the park and arrive at Bush Lodge. It hovers on a peninsula protruding into the Kazinga Channel. At night, interesting guests including hippos and warthogs are usually seen grazing by your windows.
After lunch, you will be transferred to the nearby docking area for boat cruise on Kazinga channel for two-hour boat cruise. It offers wonder views of hundreds of hippos, crocodile and great bird sightings including Pelicans, Green-backed Heron, Storks, African Spoonbill, Martial Eagle, Common button Quail, Kittlitz's Plover, Senegal Plover, Wattled Plover, Larks, Yellow-throated Longclaw, Babblers, Sunbirds, Weavers and Widowbirds.
Day 9: Birding to Kibale National Park
After relaxed breakfast, checkout and drive to Kibale that sits in the shadows of Rwenzori Mountains. While on the road, look out for African White- backed Vulture, Lizard Buzzard, Grey-headed Kingfisher, Cinnamon-chested Bee-eater, White-browed Robin Chat, Lesser Striped Swallow, Rufous-napped Lark, Flappet Lark, Yellow-throated Longclaw, Zitting Cisticola, African Blue Flycatcher, Babblers, Brown-backed Scrub-robin, Sooty Chat, Black-headed Gonolek, Grey-backed Shrike, Common Fiscal, Starlings, Pied Crow, Piapiac, Fork-tailed Drongo, Weavers.
On arrival at Kibale, you will be checked into Kibale Forest Camp, a beautiful forest home located in the heart of Kibale rainforest National Park. It is within five minutes' Drive from the visitor information center—where the forest activities begin from.
The lodge sits in a pollution free environment and comprises of beautiful chalets with plenty of hot water.  From the comfort of your Cottage, you can unwind and listen to the chattering of the red-tailed monkeys in the dense branches. At night, you can enjoy the views of the forest and its nocturnal mammals like the bush baby—through large windows.
Day 9: Full Day Birding in Kibale National Park
Kibale is a prime birding spot with over 375 recorded bird species. Today, have an early breakfast and enter the forest, the main target is the Green-breasted Pitta, one of the 10 most sought birds of Uganda. Other species you might chance on today include red-chested owlet, purple-breasted sunbird, blue-breasted kingfisher, crowned eagle, little greenbul, black bee-eater, white-naped pigeon, scaly-breasted illadopsis, yellow-throated nicator, white-headed wood hoopoe, red-headed malimbe, yellow-spotted barbet, dusky-blue flycatcher, grey-throated flycatcher, grey-winged robin, crested flycatcher, blue-shouldered robin chat, yellow-spotted barbet, black-billed turaco, white-naped pigeon, red-chested flufftail and tiny sunbird.
Day 11: Chimpanzee Tracking in Kibale National Park
Take an early breakfast and be transferred to the nearby briefing area where you will be welcomed by the park ranger guide. He will give you a detailed brief on dos and don'ts of chimp tracking before leading you into the forest for a lively adventure. Kibale Forest National Park harbours the greatest variety and concentration of primates found anywhere in East Africa. It has over 13 different species including the Black-and-white Colobus Monkey, Blue Monkey, Red-tailed Monkey, Grey-cheeked Mangabey and Bushbaby. The dense forest hosts a population of more than 1,000 wild chimpanzees. Your guide will draw your attention to an evocative pant-hoot call that marks your proximity to the delightful apes.  Spend a full hour watching them feed, socialize and rest before trekking back to your lodge for a hot lunch—made of fresh organic foods.
Later in the afternoon, drive to the nearby Bigodi Community for a signature nature walk in the swamp. This two-hours experience is so revitalizing and has been repeatedly featured on international media as the best community conservation model. This includes BBC travel. The local guide will take you through a wetland sanctuary with more than 100 species of birds and primates including the red colobus, black-and-white colobus and other monkeys. Return to the lodge for dinner and overnight.
Day 12: Transfer to Masindi
After an early breakfast, take a long drive to Masindi. While on the way, look out for the Western banded Snake Eagle, Lizard Buzzard, Turacos, Kingfishers, Cuckoos, Cinnamon-chested Bee-eater, Lesser Striped Swallows, Joyful Greenbul, Stonechat, Stonechat, Sunbirds, Common Fiscal, Starlings among others. Stop in Hoima for a delightful lunch before proceeding to Masindi where you will be checked in Masindi Hotel, Uganda's oldest lodge. It was opened in 1923 and has maintained it's finest.
Day 13: Birding in Budongo Forest-The Loyal Mile.
After early morning breakfast, drive to the Royal Mile and Busingiro areas in Budongo Forest to look out for the White-thighed Hornbill, Ituri Batis, Narina Trogon, Blue-breasted Kingfisher, Purple-headed Starling, Dwarf Kingfisher, Chocolate-backed Kingfisher, a selection of Tinkerbirds and Barbets, Yellow-crested Woodpecker, Brown-eared Woodpecker, Yellowbill, Forest Flycatcher, Red-bellied Paradise Flycatcher, Chestnut-capped Flycatcher, Fraser's Ant Thrush, Red- tailed Ant Thrush, Western Black-headed Oriole, Purple headed Starling, Purple Starling among others. You will not miss sighting primates including Blue Monkey, Red-tailed Monkey, Black-and-White Colobus Monkey. Proceed to Kaniyo Pabidi sector of the forest for overnight at Budongo Eco-Lodge, an eco-friendly camp cabins tucked at the heart of the forest.
Day 14: Birding at Kaniyo Pabidi and Transfer to Murchison Falls National Park
After breakfast, get into the forest and look out for Sabine's spine tail, Cassins spine tail(rare), Pygmy crakes, White spotted fluff Tail, Ituri Batis, Brown twin Spot, Cameroon Somber, Cassins hawk Eagle, Crowned Eagle, Yellow crested Woodpecker, Forest Robin, Little green Sunbird, Grey headed Sunbird, black-collared lovebird, brown twinspot, chocolate-backed, blue-breasted and African dwarf kingfishers.
Return to Budongo Eco-Lodge for lunch, freshen up and drive to Murchison Falls National Park. Stopover at top of the falls to witness how the Nile River on its northward flow forces itself through two surviving volcanic rocks to form the world's most powerful waterfall. Proceed to the ferry point and cross to Paraa Lodge, an affluent hotel with panoramic views of the Nile River. You will be checked in your room. It boasts of private balcony overlooking the Nile.
Day 15: Birding Murchison Falls National Park
Spend today in Uganda's largest National Park, a natural home to 450 recorded bird species. Take an early game drive and look out for Red-throated Bee-eater, Africa Palm Swift, Palmnut Vulture, Western Banded Snake Eagle, Wattled Plover, Violet-backed Starling, Black-headed Batis, Northern Crombec, Black-billed Wooddove, Silverbird, Red-fronted Tinkerbird, Black-crowned Tchagra, Fox and Crocking Cisticola, Copper's Sunbird, Northern Red Bishop, Pennant-winged Nightjar, Abyssinian Ground Hornbill, Senegal Thickknee, Yellow-billed Shrike, Rock Pratincole, African Darter, northern red bishop and African quail finch. During the game drives, you will not miss out on the big herds of elephants, antelopes, giraffes and hunting lions. A boat on the delta takes you to the elusive shoebill, swamp flycatcher, Goliath heron. Return to the lodge for overnight.
Day 16: Private Boat Cruise on the Nile, fly to Entebbe and Depart
After breakfast, take a private boat to the bottom of the Murchison Falls and during the trip, look out for Red throated bee-eater and Pied King Fisher, African skimmer, fish eagle, malachite kingfishers. You will not miss giant hippos and crocodiles as they relax both in and out of the Nile Waters.
Return to the lodge for an early lunch and transfer to the Pakuba airstrip for a flight to Entebbe International Airport in time for your departure check in.