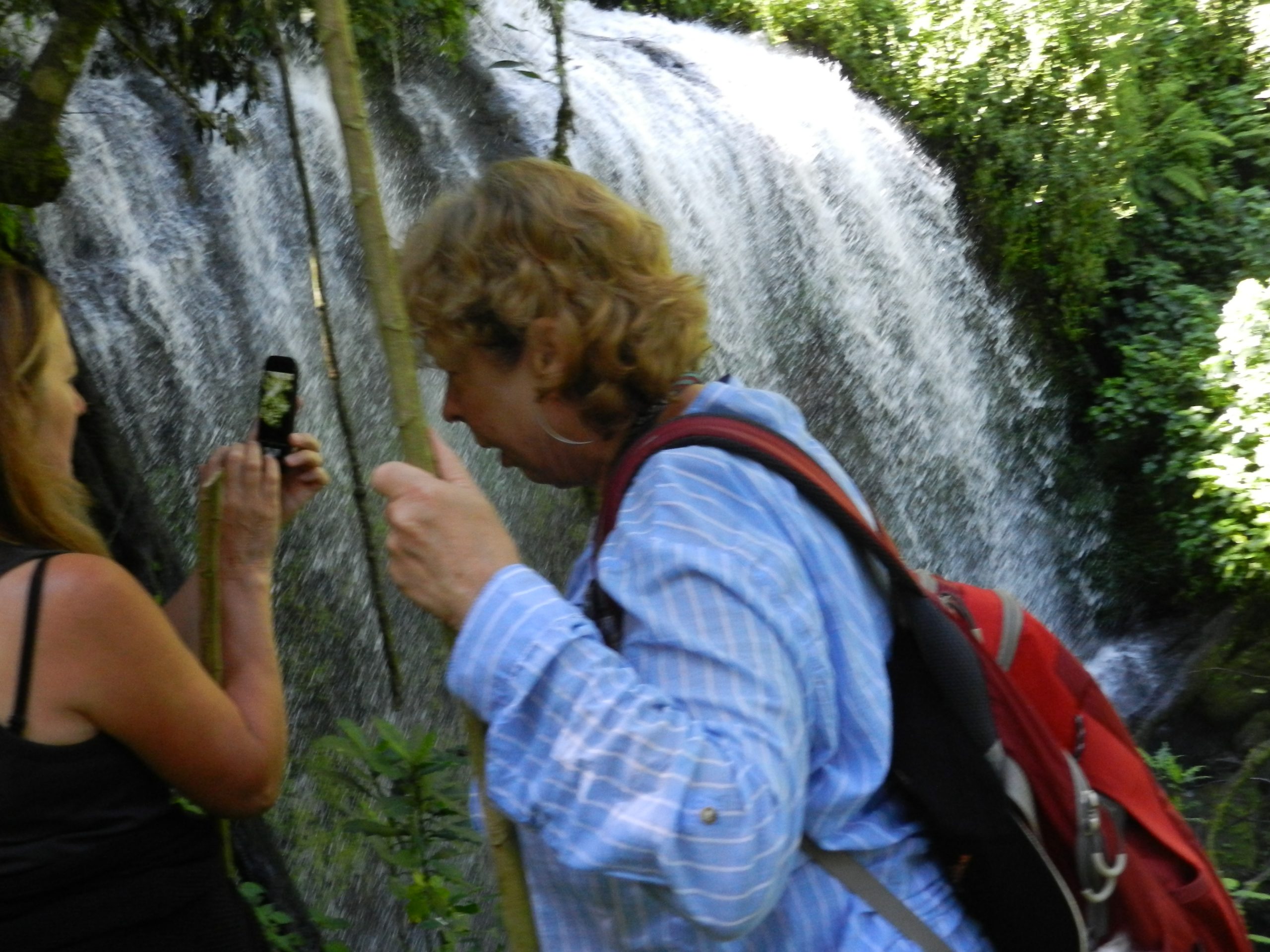 EAST AFRICA TRAVEL INFORMATION
Overview
Before your safari trip, read our latest update on East Africa Travel Information.
1. How do you get to and around East Africa?
Getting to East Africa is through Air, Road, and Water. Below are the main entry points by air.
Uganda – Entebbe International Airport
Rwanda – Kigali International Airport and Kamembe International Airport.
Kenya – Jomo Kenyatta International Airport and Mombasa Moi International Airport.
Tanzania – Kilimanjaro International Airport, Julius Nyerere International Airport, and Zanzibar Abeid Amani Karume International Airport.
Major airlines – Air Kenya, Air Tanzania, Uganda Airlines, Rwandair, Kenya Airways, Zan Air Coastal Aviation, and Precision Airways.
International Airlines: Many international airlines fly directly within East Africa. These are Uganda Airlines, Turkish Airlines, Ethiopian Airlines, Qatar Airways, Kenya Airways, SN Brussels Fly Dubai, South African Airways, Rwanda Air, SA link, Egypt Air, Delta Airline, Emirates, and KLM Royal Dutch Airline.
Most major towns have an airstrip as do most National Parks and Game Reserves. There are scheduled flights between most airstrips as well as charter operations.
What are the visa requirements for East African Countries?
Visa Uganda:
Uganda Single entry visas cost USD $50 per person valid for 90 days. A valid passport for at least 6 months and a visa are required for all travelers. Tourist visa applications are applied online through https://visas.immigration.go.ug.
Carry a copy of your approval letter with you for check-in for your flight and immigration on arrival.
No COVID tests for fully vaccinated tourists.
Travelers who are fully vaccinated against COVID-19 must provide a valid certificate of vaccination to enter Uganda. Travelers who are not vaccinated must provide a negative PCR test completed no more than 72 hours before departure to both enter and exit Uganda.
Children under the age of 6 do not need to show a negative COVID-19 test certificate on arrival.
Unvaccinated children aged 6 and above will need to show a negative COVID-19 test certificate issued no more than 72 hours before departure on arrival at land border points and Entebbe International Airport.
All passengers go through the recommended Port health procedure of identifying body temperature and symptoms.
Passengers not vaccinated departing Uganda through Entebbe International Airport (EIA) must have a negative COVID-19 PCR test certificate issued within 72 hours from the time of sample collection to boarding.
Passengers fully vaccinated only need to valid certificate of vaccination.
Note: A Yellow Fever Vaccination Card is required for entrance into Uganda.
Visa Rwanda:
Rwanda single entry visa costs USD $30 per person valid for 30 days. A valid passport for at least 6 months and a visa are required for all travelers. Visas are applied online copy of the approved application at the entry point is needed. The visa will then be issued and paid for online or upon arrival. Applications can be submitted at the Rwanda Diplomatic Missions of the country of residence.
Travelers should ensure that they are fully vaccinated against COVID-19 on entry to Rwanda though you do not need to provide proof.
There are currently no testing requirements to enter or depart Rwanda.
Masks/face coverings are not mandatory outdoors but are recommended indoors and in crowded places.
Certain meeting venues and national parks need Covid-19 tests. Testing is available at health facilities and other designated sites. 5,000 RWF (or US$5) for rapid antigen tests, and 50,000 RWF (or US$50) for PCR tests (required for all visits to primates in Volcanoes, Nyungwe, and Gishwati-Mukura National Parks). Rwandan citizens pay a subsidized cost for PCR tests of 30,000 RWF (or US$30).
A yellow fever vaccination is required if traveling from a country with a risk of Yellow Fever Virus transmission.
Visa Kenya:
Kenya single entry visa costs USD $50 per person valid for 90 days. A valid passport for at least 6 months and a visa are required for all travelers. You should have at least two blank pages in your passport on arrival.
Kenyan entry visas are only issued online. Passengers must get their e-visas before departure. You can apply for single entry and transit visas on the e-visas website.
Entry Requirements
All passengers above 18 years arriving in Kenya must present proof of vaccination against COVID 19. Vaccinated travelers are not required to take a PCR test before traveling to Kenya.
You must present proof that you have been fully vaccinated to enter Kenya by uploading your vaccine certificate to the Global Haven website before boarding your flight.
Children 5 – 17 years do not need to provide proof of vaccination but must present a negative COVID-19 PCR test (taken within 72 hours of departure).
Unvaccinated travelers who meet the criteria for an exemption from presenting proof of vaccination will need to present a negative COVID-19 PCR test certificate, conducted within 72 hours of your departure, to enter or travel through Kenya. You must upload your negative PCR test certificate to the Global Haven website before boarding your flight.
Unvaccinated travelers may also be asked to take a rapid antigen test on arrival. These tests will cost 30 USD. Anyone who tests positive may be asked to take a PCR test at a cost of 50 USD. Passengers aged under 5 are exempt from these requirements.
A Yellow Fever Vaccination Card is required for entrance into Kenya. All travelers arriving at any port of entry into Kenya will be required to fill out the passenger locator form on the 'jitenge' platform- Kenyan Ministry of Health web portal. Airlines are advised to allow passengers onboard to use paper passenger locator forms whenever the "kitenge" platform may be down.
All travelers to countries requiring antigen testing before travel will undertake a pre-travel rapid antigen test at the MOH Port Health facility at the airport and the results uploaded to the Trusted Travel platform.
Visa Tanzania:
Tanzania single entry visa costs USD $50 per person. A valid passport for at least 6 months and a visa is required for all travelers. Visa applications can be submitted and approved online in advance of travel.
All fully vaccinated travelers will be required to present a valid vaccination certificate with a QR code for verification upon arrival.
Non-fully vaccinated, unvaccinated and those not eligible for vaccination will be required to present a negative COVID-19 RT- PCR or NAATs certificate with a QR code obtained within 72 hours before departure.
Children aged 5 years and below are exempted from both RT PCR and Rapid Antigen Tests requirements.
Travelers in transit by air are exempted from both vaccination and COVID 19 testing requirements unless stated otherwise by the airline to be used or the country of their final destination.
A Yellow Fever Vaccination Card is required for entrance into Tanzania.
East African Tourist Visa – East Africa Travel Information
If you are to travel within East Africa to Uganda, Rwanda, and Kenya. It is recommendable to request the East African Tourist Visa. This special East Africa tourist visa costs USD $100 per person. It is valid for 90 days for multiple entries to Uganda, Rwanda, and Kenya.
How to Get the East African Tourist Visa:
Applications for the East Africa Tourist visa are at any of the diplomatic representatives of the Republic of Kenya, Republic of Rwanda, and the Republic of Uganda. At the Immigration Offices of the respective countries or online where applicable.
3: East Africa Travel Information -What health issues should I be aware of?
We do value the health of our customers at all times. Please ensure that you have protection against, Malaria, Measles, Tetanus, Typhoid, Hepatitis A and B, Tuberculosis, Polio, Cholera, and Yellow fever. You must travel with your Yellow Fever vaccination card. Check the latest requirements with your travel clinic or doctor before departure.
Our East Africa Travel Information recommends at least 8 weeks before your trip, check the latest country-specific health advice.
4. What about Travel Insurance on tour?
It is a condition of booking with us that you have adequate valid travel insurance. It is your responsibility to arrange appropriate travel insurance and ensure you have read and understood the full terms and conditions of your travel insurance policy. Check that the policy covers all activities you intend to undertake whilst on the tour, including all optional activities. Your Insurance Policy must cover you for medical expenses and emergency repatriation to your home country. Let us know if you need help booking travel insurance.
5. Flight information
seek for details https://explorewildlifeafrica.com/contact-us/
6. When to travel to East Africa?
Travel Seasons for the East Africa Travel Information.
Dry Season – July to October. Game spotting is easy due to less vegetation cover. Animals are around water holes and water bodies in the national parks.
High Season June – August
Game spotting is easier, Less Vegetation Cover, and animals are around water sources.
Wet Season March to May. Longer rain patterns and wildlife might be sparse and game tracks impassable
October and November have short rains that rarely disrupt safari plans.
Green Season September – February. Short rains in October and November, Greener Landscapes for photography.
Low season March-May. There are heavy rains that may disrupt safari plans and fewer travelers. Make use of the low-season discounts offered on travel packages.
7. What to wear?
There is no particular dress code in East Africa and most people are Casual dressers. It tends to get hot, cold, and rainy depending on the seasons. We recommend casual summer clothes that are easy to launder and quick to dry. Go for neutral colors that do not reflect the heat and do not show the inevitable safari dust.
Pack Shorts, long pants with a zipper pocket, t-shirts, flip flops, a hat, a rain jacket, as well as sturdy shoes. Long-sleeved shirts and a sweatshirt or fleece are ideal for evenings. Laundry service is available in most safari lodges and tented camps if needed.
8. Money and currency East Africa Travel Information.
Before you travel, call your credit card companies to let them know you will be traveling. This will help to ensure the credit card company won't flag any of your vacation expenses. ATMs are available in major towns or cities. Please note that at times ATMs may not be reliable due to a limited amount of money to be withdrawn.
Credit cards are widely accepted within Uganda, Kenya, Tanzania, and Rwanda. Major hotels and restaurants accept VISA and MasterCard. AMEX and others are not recommended as establishments usually don't support them. Note that a surcharge of 5% is attached to their usage.
Local Currencies are recommended to use while on safari. There are many forex bureaus and banks in the capital cities and the main towns. Smaller denominations than US$100 may attract a less favorable rate of exchange. Notes older than 2010 may not be accepted by hotels, banks, etc.
Exchanging Money /Forex exchange
Forex Bureaus are located in major towns or cities and have regular banking hours Monday to Friday from 08:30hrs to 16:00hrs. Saturdays are open from 09:00hrs to 12:00hrs. Traveler's Cheques may be changed in major towns/cities. American Express cheques are accepted but they do attract a low rate. If you can, forego this option. Note: A purchase receipt and a passport are often asked for by the bank and Forex bureaus as proof of ownership.
9. Booking Terms and Conditions
A 30% deposit of the total tour price will be required to secure a booking. The balance is due 3 weeks before the tour departure date. Bookings made within 3 weeks should be paid for in full. Payment can be made via bank transfer to our Stanbic Bank account. Payments for debit or credit cards are via PesaPal online portal. This is where you submit your payment online via our website link. The PesaPal Surcharge Service costs an extra 3.5%.
Caution: We advise you not to rely so much on ATMs for your safari payment. Most often the networks fail, and cards get rejected. The cards are limited to a certain amount, as the search leads to delays.
10. East Africa Travel Information – Cancellation and Refund Policy
70 or more days before the trip: the return of the deposit, less $30 for office fees.
Cancellation 69-50 days before departure: Loss of entire deposit.
Cancellation 49-31 days before departure: 50% of the cost of services booked.
Cancellation 30-15 days before departure: 60% of the cost of services booked.
Cancellation less than 14 days before departure: 90% of the cost of services booked.
Cancellation 7 days before departure: 100% of the cost of services booked.
No refunds for partly used services or for no-shows.
Gorilla and Chimp permit terms and conditions
Gorilla permits are USD 700 & chimp permits are USD 200. The Uganda Wildlife Authority has the below cancellation guidelines:
Cancellations received on full payment:
More than 90 days before the tracking date, a 25% cancellation fee
89 to 46 days before the tracking date, a 50% cancellation fee
45 to 9 days before the tracking date, a 75% cancellation fee
8 to 0 days before the tracking date, 100% cancellation fee
Important: The minimum age required for gorilla tracking is 15 years whereas for the chimps the minimum age required is 12 years. In case of flu or any other airborne disease, the visitor will be not allowed to meet with the gorillas or the chimps.
11. Tell me about accommodation and meals.
During your itinerary designing, we always advise on accommodation based on your requested price range. We aim for comfort, cleanliness, safety, and a good location. Accommodation ranges from standard, mid-range, luxury, and high-end accommodations.
Rooming and Single Room Supplements (SRS)
Most rooms are twin bedded rooms despite the fact that the rooms are booked as single rooms as well. There is a supplement to booking a single room. If you are traveling as a family, most facilities lack family settings. Arranging for triple rooms is possible from time to time. This is Extra Bed Supplement – a twin bedded room with an extra bed.
All meals are included on the safari. This is from breakfast, lunch, and dinner. During your safari, all meals are provided by your respective accommodation or en route. Packed / picnic lunches are during full-day game viewing drives and on long-day drives. The cuisine in East African game lodges and camps is intercontinental and local. It includes meats, vegetables, and fruits arriving fresh daily from the surrounding farmland areas. Individual dietary requests are catered for in the respective accommodations.
The lodges around and in the national parks offer rates inclusive of meals (Full Board). You may request a bed and breakfast option as well. Children rates between 2 -12 years –usually 50% off the adult rate subject to change.
Avoid drinking water straight from the tap. Complimentary bottled drinking water will be provided in the safari vehicle. There is a cooling unit in your private safari car. You may buy soft drinks, beer, and other bottled beverages if you prefer. Tea or coffee may be served after meals.
Avoid buying street food from vendors. At times we provide fresh fruits like bananas, pineapples, and mangoes (wash before eating). Wash your hands before eating or use a sanitizer.
12. Internet Access
Most accommodations have WIFI in their main areas, especially reception/lounge areas. At times it becomes unstable and limited to particular times. If you must have internet during your travels, however we do have WIFI in our cars running all the time.
13: Do I have to tip for services?
Tipping is an important part of the safari adventure based on service satisfaction. The amount is dependent on your evaluation of the quality of the service rendered. Tipping is extended to driver guides and hotel/lodges staff. Tips range from USD $ 10 – USD$ 20 per day per group. It is recommended to give your tips directly to the staff though most lodges/hotels have a tip box that is shared amongst all staff.
14: Can I use my mobile phone?
In many accommodations, there are sockets for charging mobile phones in your tent or room. If there aren't, there will be sockets in the main lounge or dining area. A tip for traveling off the beaten track is to switch to 'airplane mode' or 'flight mode' to save battery power. Searching for the signal is very draining on the phone battery. You want to temporarily switch off apps that use lots of satellite data.
15: East Africa Travel Information – What should I pack for the safari?
All the important items and information should be carried in your hand luggage. Passport, visa, airfare, insurance, credit cards, money, and prescriptions if necessary.
Please avoid using plastic bags when packing your luggage. Use fabric bags instead, or bags made of a waterproof material other than plastic.
First aid kit – Pack essentials that you might need. PS. we do have first aid kits in our vehicles. Check out the CDC packing list at https://wwwnc.cdc.gov/travel/page/pack-smart
Binoculars and Camera plus extra batteries
Rain Gear, waterproof/good steady hiking boots
Sunglasses, Sunscreen, and Hat to avoid sunburn.
Waterproof rucksack
Mosquito / Insect Repellent and Sunscreen
Hand and Toilet tissue paper
Power adapter if possible with 2 sockets charging mobile phone, cameras, etc.
Small flashlight and extra batteries.
For trekking/walking safaris, carry lightweight, long-sleeved shirts and trousers, and long socks.
East Africa awaits you! You are all most welcome.
WELCOME TO EAST AFRICA! A LAND GIFTED BY NATURE!