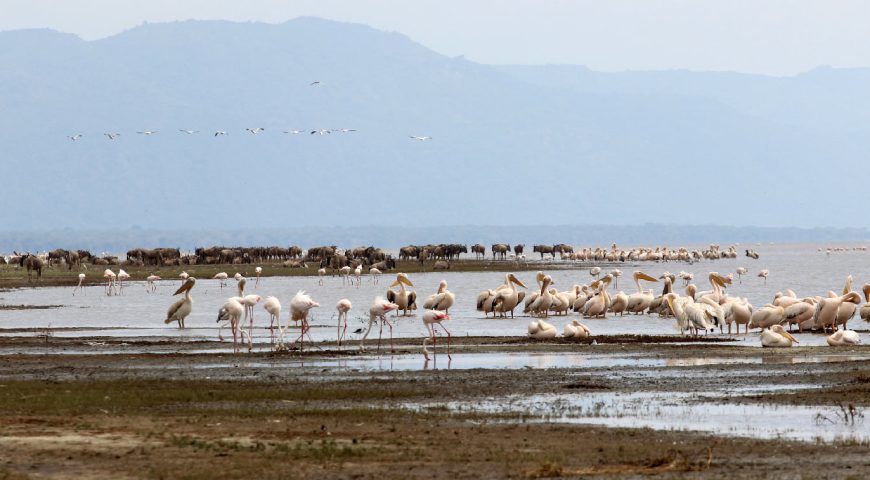 Ngorongoro Craters-Safari in Tanzania
'The Garden of Eden' – Ngorongoro Crater;
Like the Grand Canyon, nothing can quite prepare you for the moment you first stare-gaze into the Ngorongoro Crater.
Ngorongoro Crater is the largest intact caldera, a cooking pot shaped collapsed volcano, in the world, with a crater 259 square kilometres (100 square miles) in area and with walls 600 meters (1970 feet) in height.
Short-grass plains thrive on the mineral-rich soil of the bowl's floor, providing nutritious grazing for numerous herbivores. These large, mixed herds in turn attract an impressive density of predators.
Ngorongoro Crater is situated in the Ngorongoro Conservation Area in Tanzania, country in East Africa.
It is believed that the Ngorongoro Crater volcano was originally taller than, or as high as Mount Kilimanjaro, one of the highest mountains in the world. As an active volcano, it erupted several centuries ago and ended up being a caldera it is today.
Ngorongoro Crater is host to approximately 30,000 to 40,000 birds and animals, most notably some stunning pink flamingos and the rare black rhino.
In the centre of the Ngorongoro Crater is a salt-water lake by the name of 'Makat' or 'Magadi', and to the east of the crater is a spring named Ngoitokitok Spring.
The Ngorongoro Crater sees approximately three-quarters of a million tourists a year, who are required to be accompanied by a guide and a permit.
'Ngorongoro Crater' is also known as the 'Garden of Eden', due to the crater's beauty and it being a paradise for animals. A luxury African Safari will give you a spectacular view of this beautiful crater from Ngorongoro Crater Lodge.
Many significant fossils have been found in the area surrounding the Ngorongoro Crater, some of which can be found in a nearby museum, and burial mounds have been found in the crater itself.
Ngorongoro Crater became a UNESCO World Heritage Site in 1979, as part of the Ngorongoro Conservation Area, which also includes two other craters.
A native African tribe, Maasai, can be found in the area of the Ngorongoro Crater, and the crater has the highest density of lions in the world.