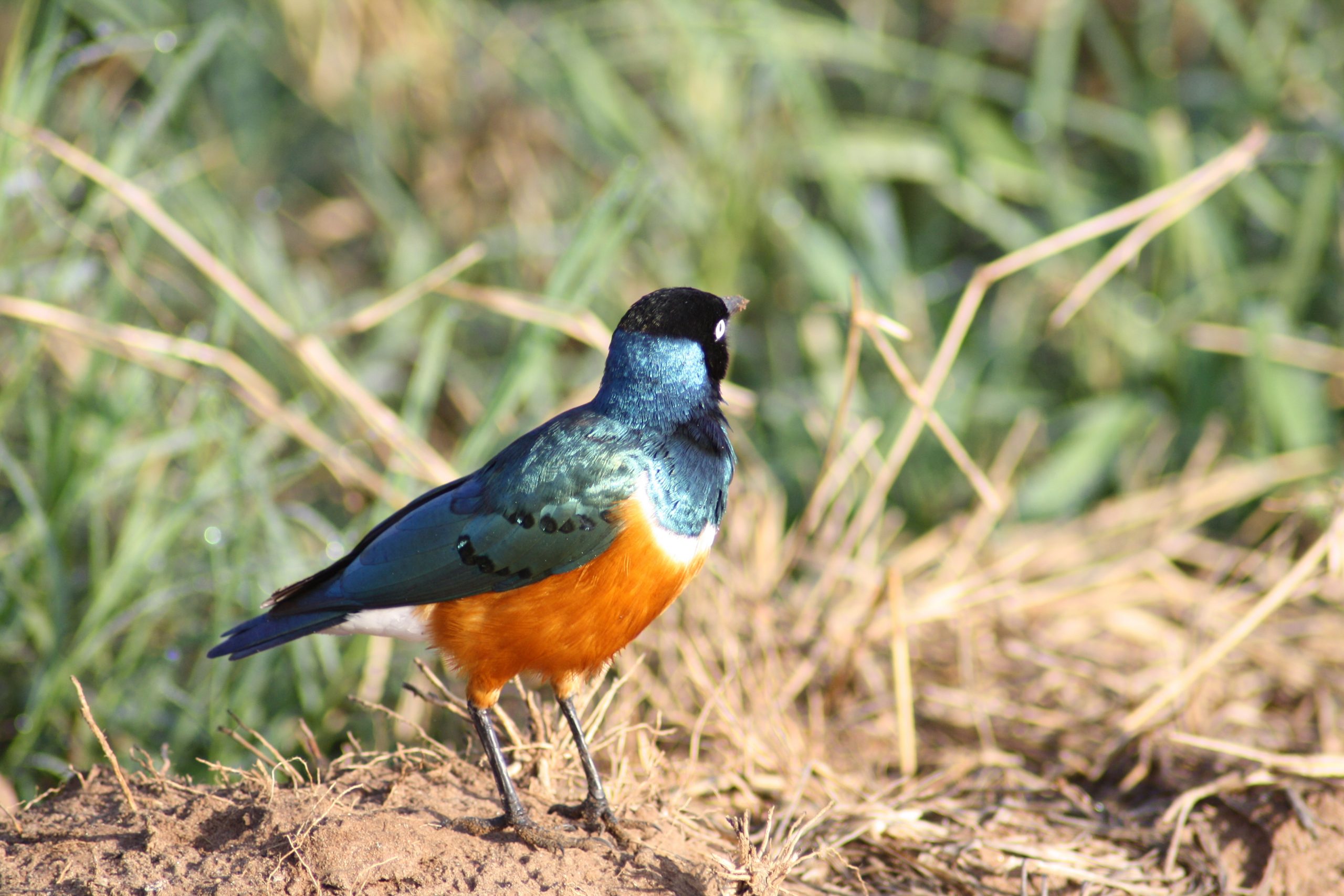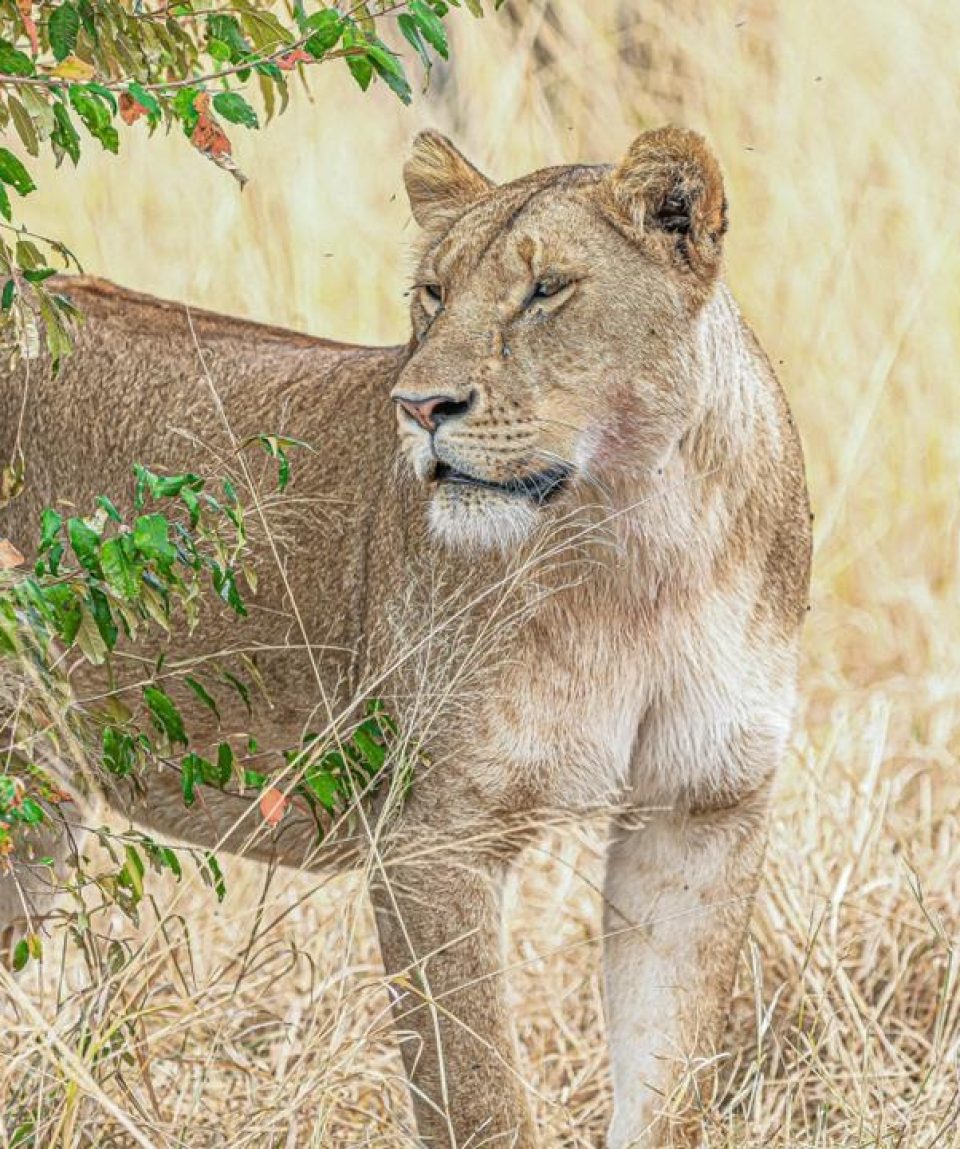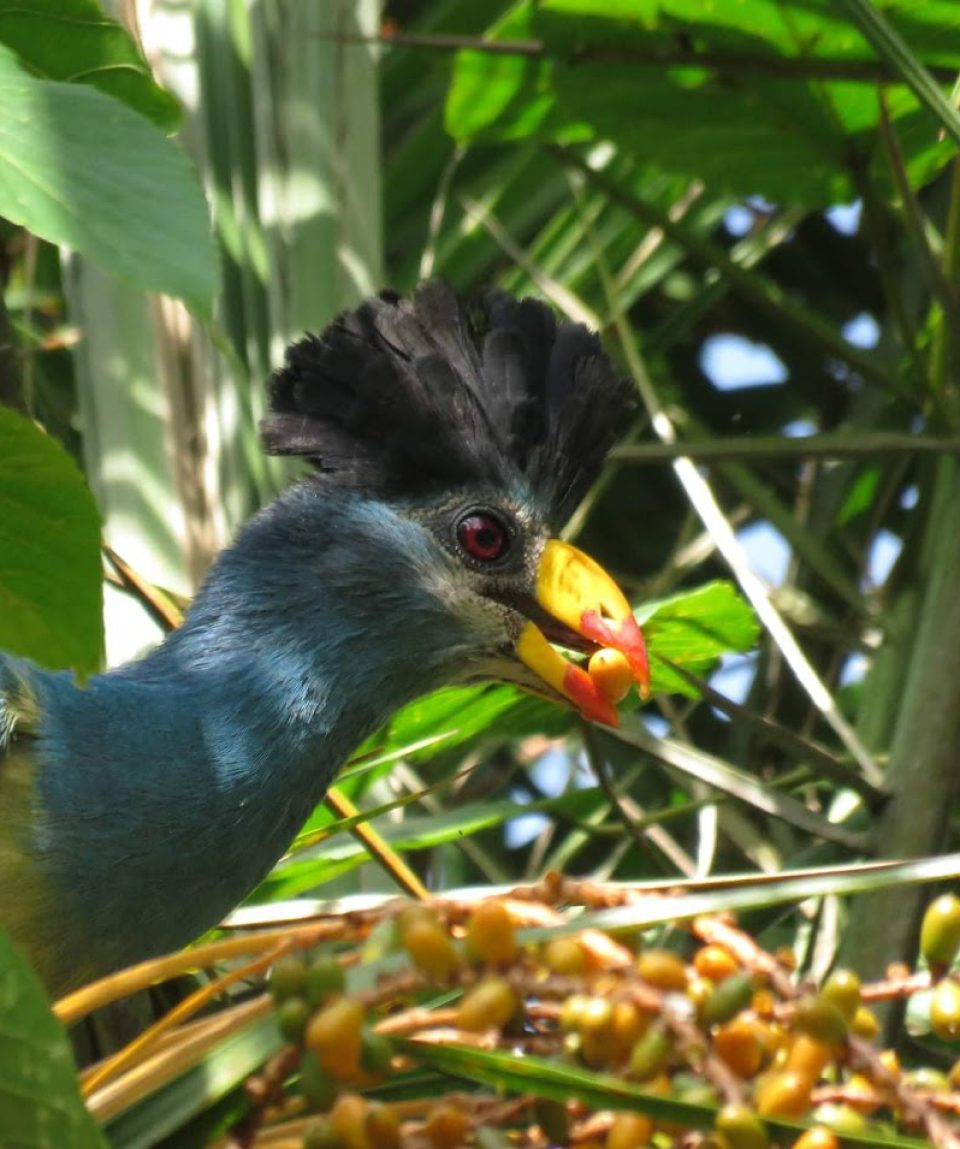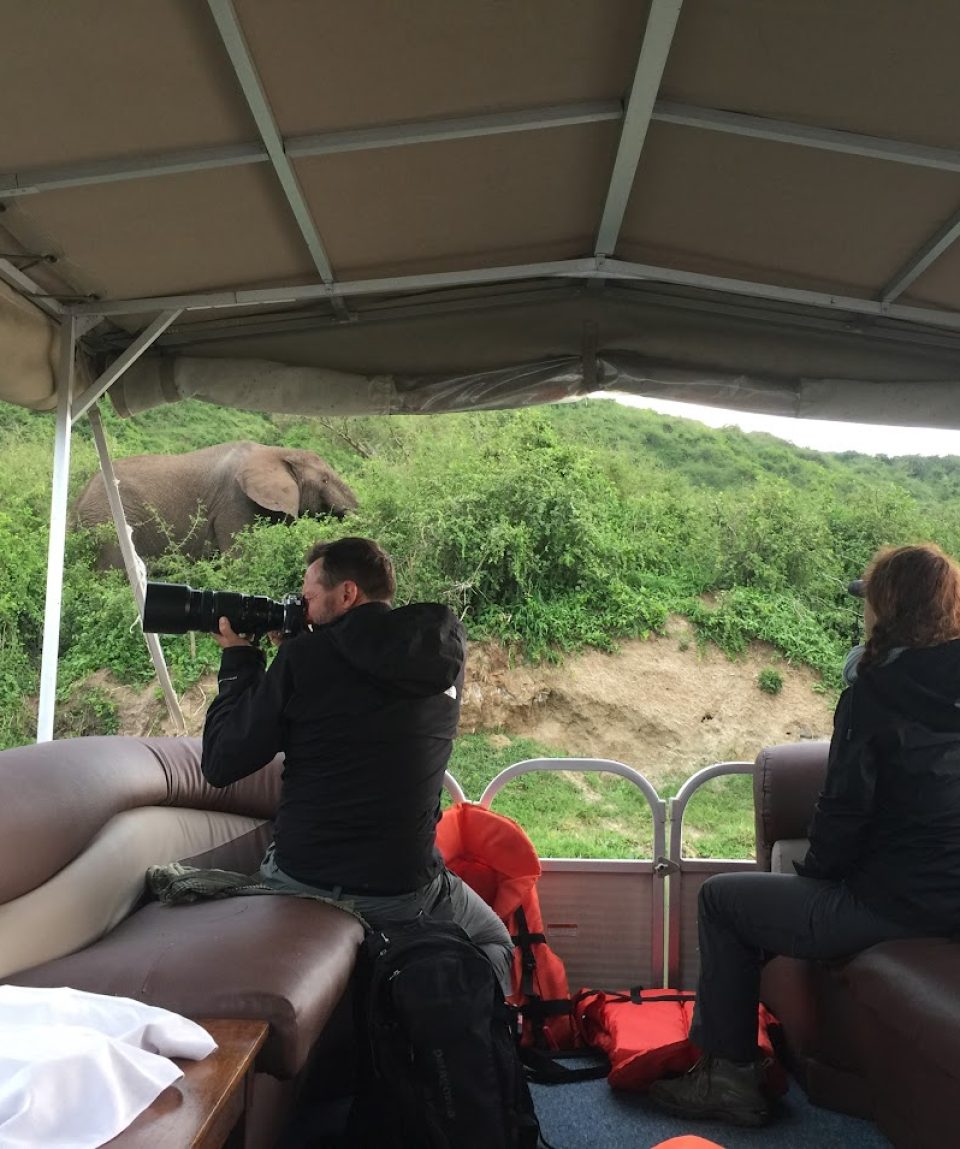 Go get 'em on a safari
from
$0
DAY BY DAY ITINERARY
Day 1: Birding to Pian Upe Wildlife Reserve.
We transfer from Entebbe/ Munyonyo via Jinja and Mbale towns and to the wooded grasslands of Pian Upe. The change in elevation and habitat provides for quite the scenic views. Pain Upe is the largest Wildlife Reserve in the country and is home to a multitude of wildlife species especially birds which include the only country endemic species, Grey Kestrel, African hobby, Fox kestrel, Fox's Weaver.
Stay at Karamoja Overland Camp/Pian-Upe H/O…2nights FB
Day 2: Whole day in Pian Upe Wildlife Reserve.
The hunt for the Fox kestrel, Fox's Weaver has us journey through the park as we also search for other interesting birds like the Rufous Chatterer, Northern Brownbul, Stone Partridge, Purple-banded Sunbird, African Golden Oriole , Abyssinian ground hornbill, Dusky turtle dove, superb Starling, African Hill babbler, secretary bird, ostrich, Eastern bronze napped pigeon, black throated wattle eye, Karamoja Apalis, yellow billed shrike Hartlaubs bustard, Jacksons hornbill, White headed buffalo weavers among many others.
Day 3: Whole day birding to Moroto.
We shall do some birding through the park as we transfer to Matheniko Wildlife reserve in Moroto. We intend to try and get some other sightings along the journey.
Stay at Kara-Tunga Safari Camp…2nights FB
Day 4: Birding Around Moroto Area.
The plan is to spend the whole day moving through Matheniko-Bokora Wildlife Reserve. The reserve is home to a variety of species such as the White-headed, Red-billed and White-billed Buffalo Weavers, Purple Grenadier, Rufous chatterer among many more.
Day 5: Birding to Kidepo Valley National Park
We transfer to Kidepo Valley National Park after breakfast. We shall drive through Matheniko Wildlife Reserve as this stretch provides a fascinating scenery and we will hopefully pick up any species we might have missed out on the previous day. Kidepo Valley National Park is the least explored of all parks in the country which also provides for more popular bird activity with its count reaching 480 species, making it second to Queen Elizabeth National Park amongst all the protected areas in the country.
Stay at Kidepo Savannah Lodge…2nights FB
Day 6: Birding in Kidepo Valley National Park
The park contains one of the most exciting faunas of any Ugandan national park. Along with the neighboring Karamoja region, it houses many species found nowhere else in Uganda, including the greater and lesser kudu, Eland and cheetah. Carnivores here include the lion, leopard, spotted hyena and black-backed and side-striped jackals. Other large species regularly seen here are elephant, Borensis Zebra, warthog, Rothschild's giraffe, Cape buffalo, bushbuck, bush duiker, Defassa waterbuck, Bohor reedbuck, hartebeest and oribi.
The park boasts an extensive bird list of around 400 species, making it second only in Uganda to Queen Elizabeth National Park. A few species of note are the Ostrich, Kori Bustard and Karamoja Apalis, Abyssinian Roller, Abyssinian Scimitar bill, Black-breasted Barbet, Northern Carmine Bee-eater, D'Arnaud's Barbet, Fox Kestrel, Golden Pipit, Jackson's Hornbill, Karamoja Apalis, Purple Grenadier, Pygmy Falcon, Red-throated Bee-eater, White-Bellied Go-away bird.
Kidepo is notable for its birds of prey. Of the 56 species recorded, 14 including Verreaux's Eagle, Egyptian Vulture and Pygmy Falcon are believed to be endemic to the Kidepo and Karamoja region. There has, however, been no comprehensive survey of birds in Kidepo and visitors stand a good chance of adding to the current list.
Day 7-8: Birding to Murchison Falls National Park
Today we leave early for Murchison Falls National Park. The name of the park was derived from the incredible Murchison Falls, where the Nile is forced through a 6-meter gap, forming the most powerful water surge on the planet. A boat cruise on the calmer stretches will allow us to watch and photograph the birds and the large animals which throng the banks, and we may have chances of finding the world's most peculiar bird, the Shoebill. We will also explore the park's broad-leaved woodland, dry grasslands, and forests, including nocturnal expeditions to find the unrivaled Standard-winged Nightjar.
There are chances of seeing animals like ; Giraffes, Elephants, kobs, Oribi , Elephants, Lions, Spotted Hyenas, Grass hare, Warthogs, leopards, buffalos and Birds such as Black-headed Gonolek, Spotted Dikkop, yellow-throated longclaw, Kittlitz's plover, Water and Senegal Thicknee, Blue naped and Speckled mouse birds, Spur-Winged Plover, African wattled Lapwing, Purple -Backed Starlings, Crowned Lapwings, Black-bellied Bustards, Red-necked Spurfowls, Northern Red and Black-Winged Bishop, White-browed Coucal and many others.
Special birds to look for Murchison Falls National Park include Shoebill, Secretary Bird, Abyssinian Roller and Ground Hornbill, Pied Kingfishers, Red-throated Bee-eaters, Goliath Heron, Saddle-billed Stork, Sacred Ibis, Fulvous Whistling-Duck, Senegal Thick-knee, Water Thick-knee, Black-headed Lapwing, Long-toed Lapwing, Little Bittern, Osprey, Red-necked Falcon, Blue-breasted Bee-eater, Vinaceous Dove and Grosbeak Weaver. Other specials include Buff-bellied Warbler, Yellow-fronted Tinkerbird, Bar-breasted Firefinch, Red-winged Grey Warbler, Spotted Morning-Thrush, Marabou Stork, Red-throated Bee-eater, Silver Bird, Beautiful Sunbird, Black-headed Gonolek, Speckle-fronted and Golden-backed Weavers, White-rumped Seedeater, Pel's Fishing Owl, White Crested Turaco, Bruce's Green Pigeon, Chestnut-crowned Sparrow Weaver, Carmine Bee-eater, Night jars (Pennant-winged &Standard-winged), White rumped canary etc.
Stay at Fort Murchison Camp…2nights FB
Day 9: Transfer to Entebbe Intentional Airport.
Today morning after breakfast we shall comb birding wile transferring to Entebbe via the national park and continue to the airport for our flights back home.
Reviews 0 Reviews

0/5

Vacation Style Holiday Type

Birding and Nature Tours, East Africa Tours, Guided Tours

Activity Level Moderate

Group Size Medium Group
All about the Go get 'em on a safari.
Uganda, known as the "Pearl of Africa," is a country of unparalleled natural beauty and diversity in East Africa. From the source of the White Nile on the vast and verdant Lake Victoria to the snow-capped peaks of the Rwenzori Range, the lush Montane forests of the Virunga volcanoes, home to some of the last remaining mountain gorillas, to the expansive savannas surrounding the awe-inspiring Murchison Falls, Uganda is a land of contrasts and variety. No other African country can match its diversity of habitats, and this richness is reflected in its incredible bird list of over 1085 species. This list includes many highly sought-after birds, such as the elusive Shoe-bill and the numerous spectacular endemics of the Albertine Rift Valley that can only be found here. This vast array of birds and wildlife is all the more remarkable given the small size of the country, making it one of the richest birding destinations in Africa.
Straddling the equator and bordered by the Democratic Republic of Congo, Kenya, Rwanda, South Sudan, and Tanzania, Uganda is home to the vast Queen Elizabeth National Park, boasting impressive Crater Lake scenery, expansive grasslands and forests, huge herds of elephant and buffalo, lions, leopards, and a diverse array of birds. The famous boat cruise along the Kazinga Channel, which links Lakes George and Edward, is one of the most productive birding excursions in the world.
Uganda also offers the ultimate mountain gorilla tracking experience. Although the trek can be challenging, the chance to come face-to-face with these gentle giants and spend an hour with their family group is a rare and life-changing privilege, widely considered to be the greatest wildlife experience on the planet. With only one mountain gorilla surviving per 10 million people, this is a rare opportunity to be part of the conservation of this amazing species and witness their majesty in their natural habitat.
The tour package inclusions and exclusions at a glance
What is included in this tour?
Items that are included in the cost of tour price.
✓ 8 Nights singles on FB.
✓ Single entrance fees for every CA/ park and ranger fees in 3 parks.
✓ Car, fuel, driver.
✓ Cold Drinking water in the vehicle.
✓ All government taxes.
✓ Boat cruise in Murchison falls.
✓ 4X4 LC
✓ WiFi in the vehicle.
✓ First Aid kit on board.
What is not included in this tour?
Items that are not included in the cost of tour price.
✓ Any optional activities not mentioned in the itinerary.
✓ Personal insurance.
✓ Anything of personal Nature.
✓ Flight tickets.
✓ Alcoholic drinks.
✓ Entry Visa fees.
✓ Accommodation and meals in Entebbe on Arrival Day.